new web site: jessmckeown.com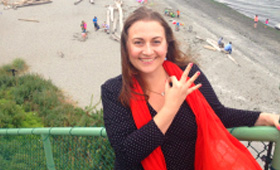 Group & Private Yoga Classes * Workshops * Retreats
Yoga Parties * Corporate Yoga Events * Women's Groups
I am a heart-centered connector offering light and love in the form of yoga, yoga nidra, and Healing Touch energy work. Each journey is unique, and you will likely experience healing sounds and music, invitations to go deeper, opportunities to explore your breath and meditation, a strong sense of community, guided relaxations, and even some laughter and tears!
After practicing yoga since 2002 to handle the stresses of everyday life, I decided to listen to my heart and share the many transformative gifts I received from my practice and study with those willing to show up.
I completed my 200-hour teacher training at Bhumi's Yoga & Teacher Trainings in May 2014, where I studied six styles of yoga, including Iyengar, Kripalu, Amrit Yoga Nidra, Bikram, and Ashtanga.
In 2015, I completed the Yoga Behind Bars Teacher Training so that I may teach to men, women, and youth in Washington's correctional system, and later that year in October, I began my formal yoga nidra journey by receiving my iRest Yoga Nidra Level 1 Training. In April 2016, I received my Healing Touch Level 1 Certificate of Completion, continuing my learning of energy work.
Life inspires me on the daily, so stay connected with me on Twitter at  @OmGurlYoga.
Current Public Teaching Schedule